Earlier this year, in my post 30, 60, 90 Days – 7 Tips for Orienting New Staff, I walked through the process I use to onboard a new hire. I happen to be coming up on 60 days in my own new job and thought it would be interesting to do a realtime check in on my progress.
Let's see how well I've been following my own advice.
1. Welcoming starts before they get here
My first tip explained that onboarding starts before the new person shows up at work through building an orientation plan with the team ahead of time. In my new role, I now report to a board rather than one person. This particular condition made it my responsibility to be more proactive about my own orientation and onboarding.
As soon as I accepted the job, I drafted a plan of action for the first 30, 60, and 90 days and showed it to my boss whose position I would be taking over when she retired. She offered helpful insights on what I had planned and gave advice on what else I might consider. I was grateful for the luxury of being able to learn from the incumbent.
Realtime note: Go in with a plan
2. Decide what they need to know first (1st day, 1st week)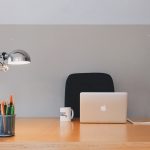 One unusual step I took in my first day and first week was to be away at a conference. At first I questioned my decision not to be at my desk on my first day of a new position. In a case like mine, where I was replacing a much-beloved person who was retiring, it ended up being a good idea. Having her office sit empty for a week before I moved in helped me and others transition. When I came back from the conference, I still felt like I was sitting at her desk rather than mine for a little while, but at least there was a short grace period that almost felt to me like a necessary moment of silence as a sign of respect before I sat in her chair.
Realtime note: Acknowledge the transition
3. Keep the pace – First 30 days
As per my own advice, I mapped out the first 30 days for meeting people. I let everyone know that I would be coming out to each division and location to meet staff formally and ask questions about their work, their teams, and what they were excited about for the future. I met with as many of the members of the board as I could to start getting to know my new "boss." As an internal candidate starting in a new role, I knew I needed to find a way to reset my pace and the pace of the team, all of which felt stuck at the "breakneck" setting.
There were two parts of my own advice I didn't take in the first 30 days. One was not to take on a big project or make a big change. Due to circumstances I ended up with some high intensity work with the board in those first few weeks. In the end, that work helped orient me to the rigors of planning agendas and preparing for board meetings.
The big change I implemented in the first 30 days was personal. I decided to buy a second home closer to work, went on 5 showings, put in an offer, closed the sale and started moving in. It was very disorienting to be going back and forth to different homes while also working long days and learning a new job.
Realtime note: Reset the pace.
4. Get on the same page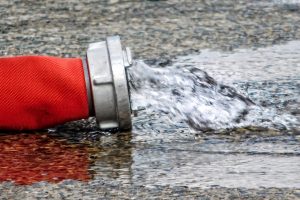 This advice was about having a new hire read specific materials to help orient them to the culture and ways of the organization. When people talk about drinking through a firehose in a new job, I feel like that often refers to the amount of reading needed to understand a new role or new organization. I'm just coming up on my 60 days and have piles of materials still to read and reread and reread.
Realtime Note: Expect the firehose.
5. Orchestrate small wins – First 60 days
My advice about this tip was two-fold: train to systems and software and prioritize projects to get a few small wins under the belt of a new employee. It was a happy coincidence that one day before I started in my new role, we launched a new intranet. Immediately I had a new tool to learn how to use for better communication and collaboration.
I've had a few small wins that are helping me get more comfortable in my role. I see now that my original advice should have included something about expecting mistakes. I've made plenty of small mistakes these first 60 days and one that is a slightly higher order of magnitude. No matter how careful, competent, experienced, or coached I am, mistakes will happen as I learn my new role and responsibilities.
Realtime note: Expect mistakes
6. Build relationships
This bit of advice was about community building. In addition to getting out in the community much more than I expected, I also had the important task of building new kinds of relationships with direct reports who had formerly been peers and building a new team even though all the players were pretty much the same. I made a conscious effort to change the nature of our team meetings to help us all transition to a new approach to our work. Our vision for the long term hasn't really shifted, but how we approach our work in progress and decide about taking on new work is shifting with me as a new leader of the team.
Realtime note: New leader means new team dynamics
7. Ready to rock – First 90 days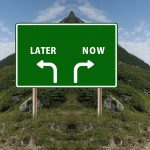 As I come up on my 60 day milestone, I find that one of the hardest things I've had to do was take my own advice about not making big changes in the first 90 days. I've had to remind myself to hold in place, let myself learn a little more, and let the team share its wisdom.
The 90 day plan I shared with my boss before she left had good bones, but I see some big differences in what I thought I would be doing and what I am doing now. I'm glad I took the time to create that plan. It is serving as a reminder of what I wanted to accomplish in these first 90 days and that there is time for the good work ahead to unfold.
Realtime note: Impulse control
Side note: For my next post, I'm going to be interviewing some other people I know who started their jobs in the last 90 days to learn about their experiences. If you'd like to be included in my informal study, let me know by commenting on this post.